We live in the age of new technologies. In our time, almost everything is digital and money is not an exception. Cryptocurrency occupies every field which is connected with finances. Crypto is on trading and betting websites. It is essential for every one of us to better understand how cryptocurrency works, what are the advantages and how we should use it.
From my point of view, movies are the best way to learn about Cryptocurrency, for several reasons. First of all, hours of research are tiring and boring. Besides, some people can better memorize things with visualization. Finally, who does not like the opportunity to get an education while they are relaxing on their movie night?
Before you decide to completely rely on knowledge which you got from movies, you should carefully choose the right movies to watch.
"Bitcoin: The End of Money As We Know It"
"Trust Machine: The Story of Blockchain"
"Netflix explained: Cryptocurrency"
"The Rise and Rise of Bitcoin"
"Crypto"
Besides gaining lots of knowledge, watching these movies is the perfect way to spend your evening effectively. They will explain the working mechanism of Cryptocurrency in an understandable language and help us organize our plans which are connected to Cryptocurrency.
Bitcoin: The End Of Money As We Know It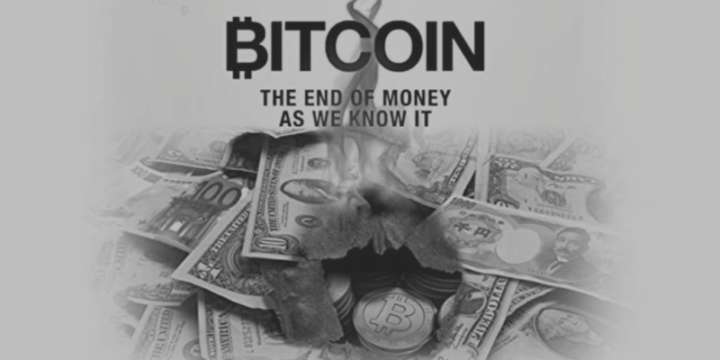 "Bitcoin: The End Of Money As We Know It" is a top documentary about the history of money. The film was directed by Torsten Hoffmann and Michael Watchulonis and was released in 2015.
The film stars markets reporter for The Wall Street Journal – Paul Vigna, Bitcoin advocate, author, and tech entrepreneur – Andreas M. Antonopoulos, An American economics writer of the Austrian School, a publisher of libertarian books, an advocate of anarcho-capitalism, and Bitcoin, an internet entrepreneur, and a conference speaker – Jeffrey Albert Tucker and more.
The storyline follows a path of money from the ancient world till the present day. The film shows us the financial actors who led the world in its last crisis, criticizes the practices of central banks, shows the U.S government's role in creating inflation, etc. The move travels us through the financial history of the world to better understand how Bitcoin works. After watching the film, you will doubt your knowledge of money as you know it and wonder if cryptocurrency is going to solve all our problems. Will this digital marvel change our lives? Watch "Bitcoin: The End Of Money As We Know It" to find your answers. It is one of the best movies about Crypto.
Trust Machine: The Story of Blockchain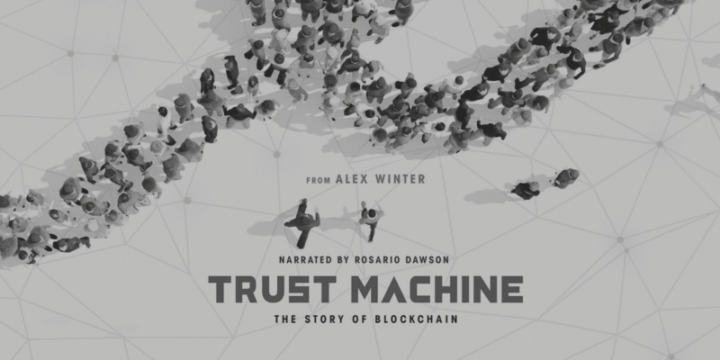 "Trust Machine: The Story of Blockchain" was released on October 26, 2018. The film is an investigation of Alex Winter, a filmmaker who tries to find out if cryptocurrency has the ability to fight against hunger and poverty. For the answers, he observes the evolution of cryptocurrency and explores its origin. The movie stars An American actress – Rosario Dawson, English singer and songwriter – Imogen Heap, British activist – Lauri Love, An American capital investor – Tim Draper, etc.
Trust Machine is the first documentary about blockchain technology. When you watch this film, you will be observing the underlying technologies through the lens of early internet activism. You will find lots of powerful and inspiring stories in this movie. You also may find hope of radical change in the course of internet development. Some of you will disagree, but in my opinion, "Trust Machine: The Story of Blockchain" is the best Crypto movie ever made.
The Rise and Rise of Bitcoin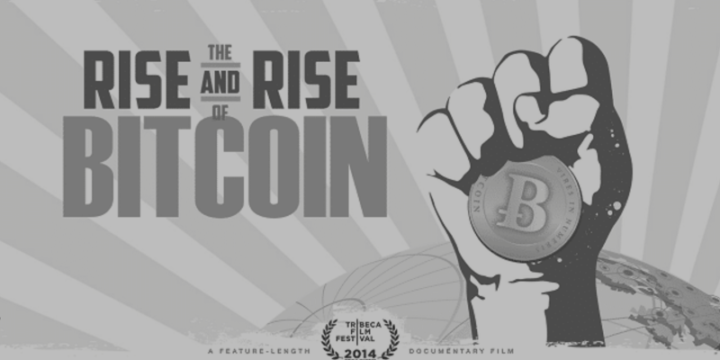 "The Rise and Rise of Bitcoin" was released on April 23, 2014 (USA) and was directed by Nicholas Mross. The film stars the CEO of cryptocurrency trading company Coinbase – Brian Armstrong, A writer – Daniel Mross, An American bitcoin advocate and entrepreneur – Charlie Shrem, prominent Bitcoin entrepreneur, public relations practitioner, and comedian – Margaux Avedisian ( the Queen of Bitcoin), etc.
The storyline follows Daniel Mross, who is the brother of the producer of the movie, Nicholas Mross. They came up with the idea of making a documentary when Daniel has trouble explaining what bitcoin is to people. Daniel is a 35 years old computer programmer and is really enthusiastic about Bitcoin. He was instantly fascinated by Bitcoin when he discovered it back in 2011. He believes that Bitcoin is the future of currency. In the movie, you will see that Daniel is meeting the people who are leading the digital revolution and interview them. When brothers were making this film, they hoped that it would be very educational for the audience. I think that they have reached their goal. In my opinion "The Rise and Rise of Bitcoin" is one of the most informational movies about crypto.
Netflix Explained: Cryptocurrency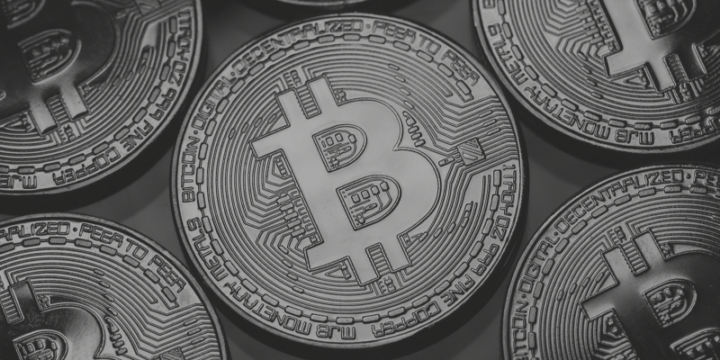 "Netflix Explained: Cryptocurrency" was released on June 6, 2018 (United States). It is a documentary, which stars an American actor and producer – Christian Michael, The founder of Dogecoin – Jackson Palmer, an assistant professor of media studies at the University of Virginia – Lana Swartz, the founder, and CEO at Sidewire – Andy Bromberg, Blockchain engineer – Hunter Prendergast, the senior advisor – Michael Casey, etc.
The storyline of this documentary also follows cryptocurrency, which made people billionaires and tries to find out whether this mysterious digital currency is the next revolution or not. "Netflix Explained: Cryptocurrency" has not gained much trust and appreciation among its viewers, but I think. That this is one of the most educational documentaries.
Crypto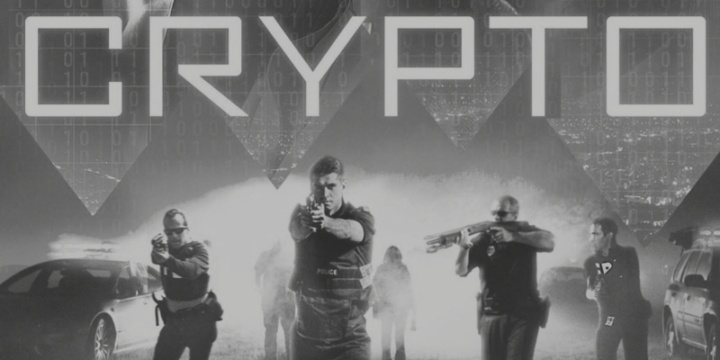 Besides the documentaries, you can watch the crime drama about cryptocurrency – "Crypto", which was released on April 12, 2019 (USA) and was directed by John Stalberg Jr. The film stars Alexis Bledel, Beau Knapp, Kurt Russel, Luke Hemsworth, etc. After releasing this movie, many people who continue to crowd ask for a refund.
A Wall Street banker, Marty is demoted to his hometown. There he is lost in the tangled scheme of money laundering. The web involves a Russian gang and an art gallery in NY. During this investigation, Marty himself and the people around him face problems and get hurt. It is disappointing, but the lead's acting is not as strong in the other scenes as during the family stuff. At least, the plot is so tense that you will definitely not get bored and will not turn it off. Just like other fiction movies, "Crypto" does not have much to do with cryptocurrency, but this movie is still enjoyable to watch.
Conclusion
To sum up, there are not many fiction movies about cryptocurrency. Most of the films about this topic are documentaries, but the storyline of them is so interesting that they are no less enjoyable to watch than fiction ones. The main purpose of documentaries is to give us information and educate us and in my opinion, these movies serve their purpose perfectly.