BAO Casino Review – Crypto Casino for Australians?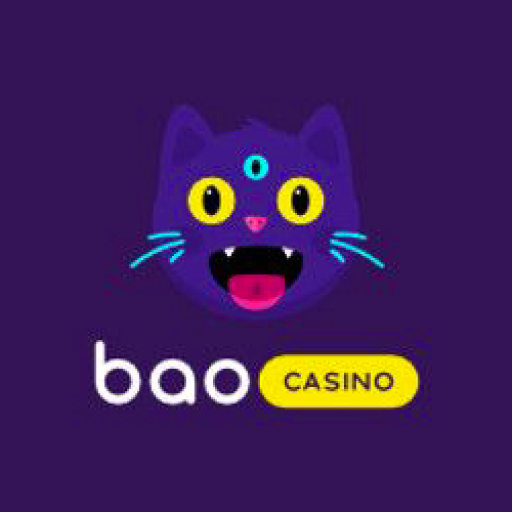 License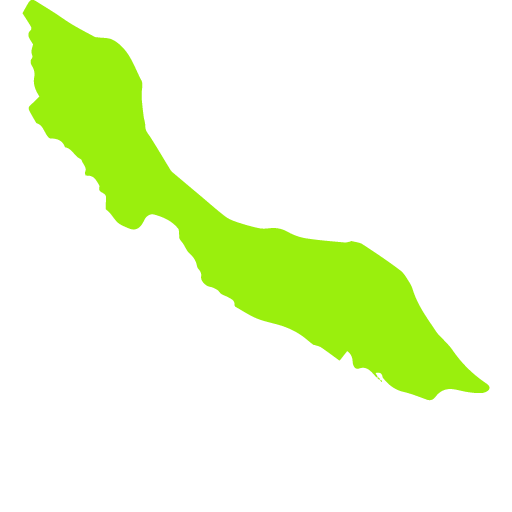 Tech Provider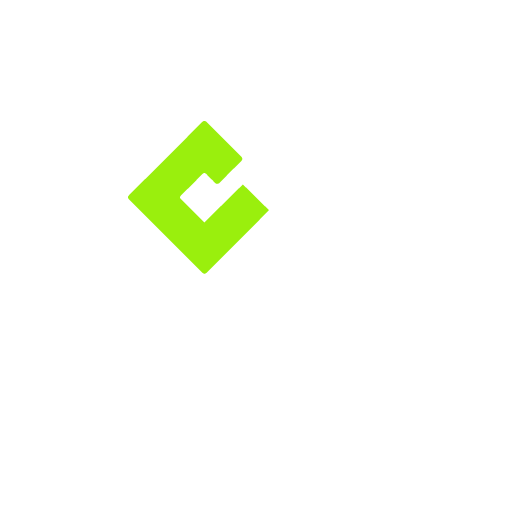 BAO Casino Crypto casino is one of the most efficient gambling sites on the market. It's a Curacao-based casino which is owned by a company called Dama N.V. Naturally BAO Casino is registered and monitored by the Curacao government authorities and electronic Gaming Commission.
The payment options on the site are very diverse. The games and services of the company are available for both Fiat and cryptocurrency users. The Digital coins that the site allows are Bitcoin, Dogecoin, Litecoin, and Ethereum. Whereas the regular currencies that are in action on the site are Euros, Russian rubles, Australian dollars, American Dollars, and Canadian Dollars. As the BAO Casino Bitcoin casino site is part crypto, it means that one can be anonymous if one chooses to.
The minimum deposit on the site is 15 euros for the initial deposit, however, it varies for other promotional offers. The bonus sizes are quite huge and they seem to be very extensive, In total, just the deposit bonuses alone get up to 1 BTC or 500 euros for fiat-based users.
There are over 2,555 games in the BAO Casino slot section alone. There are so many video slot games to explore. More than 130 card games are available for you on the site, not to mention over 245 jackpot games as well.
10001 nights are the most popular video slot on the BAO Casino casino site. As one can guess by the name it takes inspiration from the tales of 10001 nights, the folk tale. The slot has a beautiful range of symbols in use like lamps, camels, and treasures. all middle eastern themed. You'll get to use the Imperial Spin Function once you've collected your first 6 Lamps. It has a free spins feature as well.
A cool fact about the casino is that over twenty gaming developers are in partnership with the casino, this includes both well-known and upcoming software companies. Spinomenal, Thunderkick, and Yggdrasil are some of the few that come to mind.
BAO Casino Crypto casino was made for the Australian gambling market in mind but it welcomes everyone with open arms.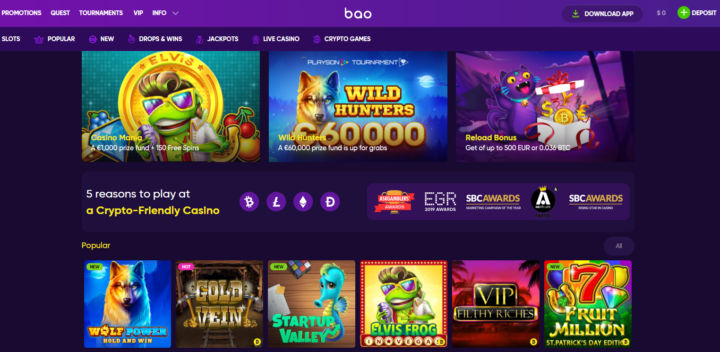 Out Top BAO Casino Slot Picks
A Casino is as good as its worst game, luckily BAO casino's slots are highly rated and interesting as they are developed by top-notch software companies.
More than 2000 slot games are available on the site, after doing extensive research on the matter and testing them out we want to share a list of the top three slots by popularity and features, you need to explore yourself on the BAO casino site. The following video slots are
10001 Nights
101 Heroes
100 Lucky Chillies
10001 Nights
Red Tiger Gaming's 10,001 Nights is the most popular slot on the BAO Casino Bitcoin casino. The theme of the video slot is an Arabian folk tale. The slot's elegant design is pleasing to the eye. There are multiple modifiers within the game. Not to mention the astonishing lamp symbols and the Destiny Spins. The slot is constructed with five reels, four rows, and twenty pay lines, the betting range starts from £0.10 and ends at £8. The RTP of the slot currently stands at 95.72 percent.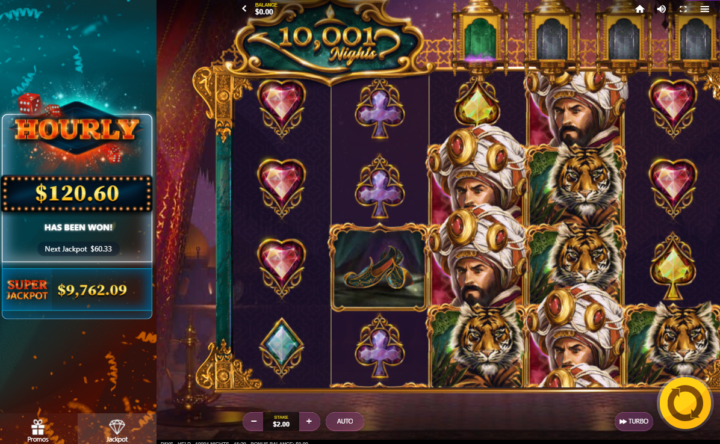 108 Heroes
108 Heroes is a Microgaming slot that is one of their oldest. With its minimalistic design, it's no surprise that the hero-themed video slot is still very popular in BAO Casino casino. because it is visually pleasing, high-octane, and offers massive payouts It's difficult to criticize a game that helps you to win so much. jackpots and bonuses are also available within the game. It has a High RTP, which is 95.6%. The slot has five reels, three rows, and fifteen pay lines.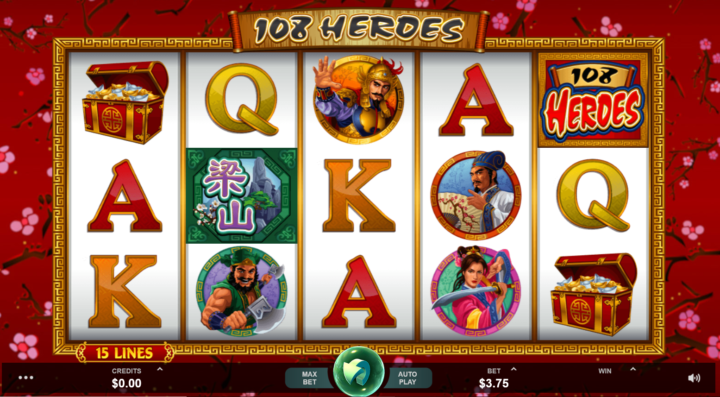 Suikoden, a Chinese legend similar to Robin Hood, is the inspiration for Microgaming's 108 Heroes slot. Even though the game doesn't tell us anything about the plot, the idea is unmistakably different from other slots in this genre.
100 Lucky Chillies
Be part of the hottest fiesta on the site with this video slot, which uses elements from the Mexican culture to make a fun gambling experience for everyone. Spinominal is the game developer behind this popular slot. It's one of the partner brands of BAO Casino Bitcoin casino.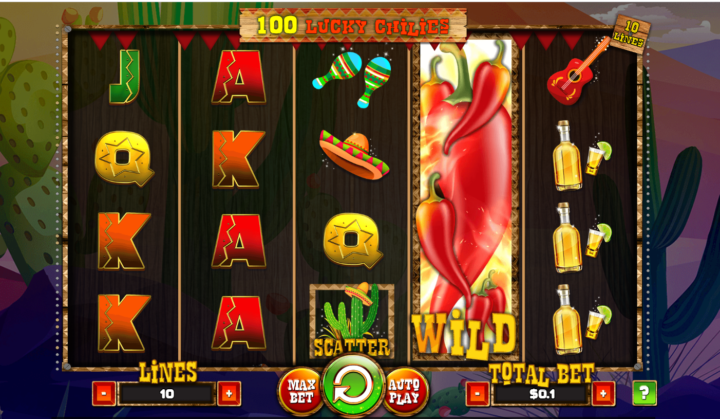 One can win up to €50,000 with this slot game that has a high 95.60 percent RTP. The maracas, tequila bottles, sombreros, and guitars are among the recognizable icons associated with Mexico that can be found within its design. Which has five reels, four rows, and up to 100 pay lines. You'll get a good 250x payout if you get five of the icons.
Tournaments You Can Play on BAO Casino
A tournament is a great way for a casino to make a space where everyone has an equal chance of winning. On top of the many promotional offers, the site also has holiday-themed tournaments
 Women's Day
This tournament has a total of ten prize winners. To be eligible for this special activity, one needs to make a deposit of 0.25 Euros on the BAO Casino Crypto casino, after that you just have to show up and participate in it. One can win up to 300 euros and a hundred free spins within this tournament. The list of the qualifying games is quite extensive, there are over a hundred slots on it.
New Year Tournament
The minimum deposit for this tournament is 0.25 euros as well. Unlike others it's the event of the year so the casino goes all in during the New Year, this is why it has four stages.
During the first stage, the prize pool is 500 euros and it has 5 prize winners.
During the second stage its 10 prize winners and 700 euros in total
During the third stage, 5 prize winners have a prize pool of thousand euros
During the final fourth stage, 10 prize winners have a prize pool of 1500 euros
Great Adventure
This is a small BAO Casino Bitcoin casino tournament with a prize pool of five hundred euros. There are only five prize winners for the Great Adventure Tournament. The Minimum deposit to take part in it is 0.25 euros. After you do so, the only thing you need to do is start playing one of the slots on the qualifying games list, which is very long and contains over 200 video slots.
Promotions That BAO Casino Has
BAO Casino has a variety of promotional offers on its site. The welcome package alone has three different deposit bonuses, with a huge amount of prizes and features. There's also a high roller bonus, as the company understands the needs of all types of players. Generous reload BAO Casino bonus is available with 10% cashback. On BAO casino, Fridays are for the free spins weekly promotions.
Welcome Bonus
The BAO Casino welcome bonus is very generous. At this casino one gets three welcome bonuses, each compacted with distinctive features you can't find elsewhere. The welcome package includes three deposit bonuses with free spins on top of it for some of the most popular video slots on the site.
Take into account that, if the wagering requirement for any of the BAO Casino Bonus offers has not been met, the bonus itself and any of the winnings generated with it will be canceled.
With The first deposit, one gets a 100% bonus, which goes up to 0.5 BTC or 200 euros if you are a fiat-based user. After making the minimum deposit of 15 euros, you will receive twenty BAO Casino free spins on a video slot game called "Northern Sky", which will show up in the bonus department of your account.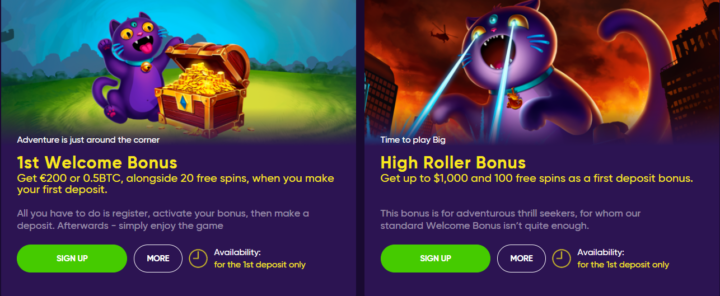 The second welcome bonus holds up quite well to its counterpart, with this promotional offer one gets a 50% bonus that goes up to 0.5 BTC or 100 euro if you use regular currency for your depositing. The minimum for the second deposit is 20 euros, after this process, you will receive thirty free spins on a video slot called "Lucky Dolphin". But before you do so use the promo code "Second" in the deposit section.
The third and final welcome bonus is very exciting and interesting. With your third minimum deposit of 25 euros on the BAO Casino casino, you can get fifty free spins on a slot game called "Lucky Money", also as a gift, the casino will double your maximum winning amount to a hundred euros.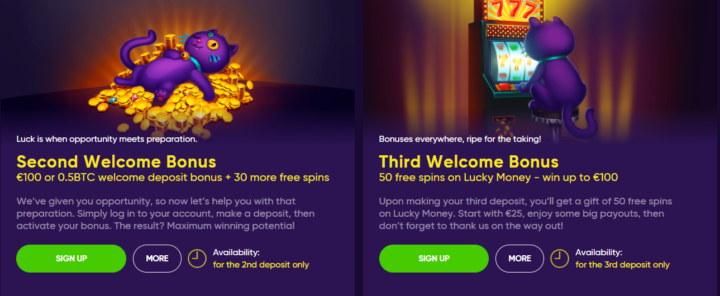 High Roller & Free Spins
Every Punter is different, some like to take big risks, with bigger amounts of capital. If you are bored with small promotional offers, the Higher Roller Bonus is made exactly for you. This is a 100% deposit bonus that can get up to thousand American dollars, on top of this huge amount of cash one gets a hundred free spins on the slot game called "Northern Sky", which is developed by one of the best software companies in the world, Quckspin.
HIGHROLLER is the name of the BAO Casino promo code that one has to put in the deposit section while making a minimum deposit of 200 dollars for this specific promotional offer. It's noteworthy to mention the fact that If you've already used your "First Welcome Bonus," you won't be eligible for this promotional initiative.
We already know that the site has a multiplicity of slot games, lucky for us, every Friday one can take advantage of a promotional offer in which one can get fifty free spins in a video slot called "Bison Trail" and who knows maybe even win a jackpot. This is the magic of The Friday BAO Casino free spins promotions. To get it in your bonus section of the account, one just needs to use the promo code FRS50.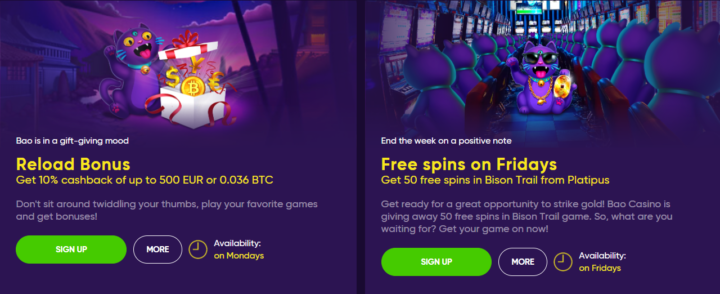 How To Join BAO's VIP Club
BAO Casino has a great VIP club filled with exclusive promotions and features. Casinos usually make these types of clubs to encourage already active users to stay on the site. Once you gain experience on the site you will start to level up bit by bit.
What one needs to understand is the fact that even within the VIP members there's still a hierarchy in place. All types of members get exclusive offers but they slightly differ from one another.
There are four categories of VIP members that one will be at some point in their BAO Casino Bitcoin casino gambling experience. You start with a Bronze and work yourself up to Diamond membership, after already being a silver and a gold member of the club. All types of members get a VIP manager. Gold and diamond memberships are invitations only.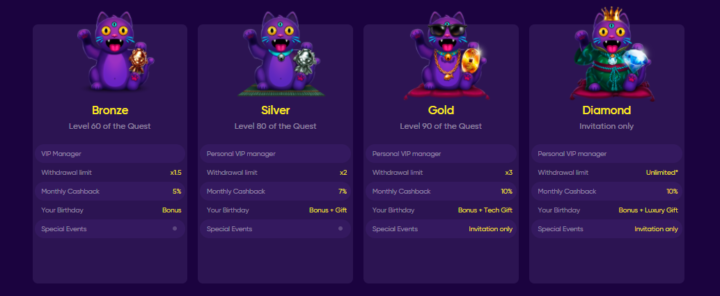 Bronze member's withdrawal limit is X1.5 and they have a monthly cashback of 5 percent, on their birthday they only get a bonus
Silver member's withdrawal limit is X2 and the monthly cashback is 7%, on their birthday they get a bonus and a gift
The gold member withdrawal limit is X3 and they have a monthly cashback of 10%, on their birthday they get a bonus and a tech gift
Diamond members don't have a withdrawal limit and can enjoy 10% cashback, on their birthday they get a BAO Casino bonus and a luxury gift.
As you progress up the BAO Quest hierarchy each subsequent wager will confirm your membership in the online casino's VIP Club Program.
This program, however, is distinct from those provided by other casinos. BAO has a one-of-a-kind questline with hundreds of levels. There will be some form of reward for each 10th level you "conquer." To advance from one stage to the next, simply place bets on whatever game you want. Bronze status is won when you hit level sixty. Then, at level eighty, you become a Silver member, and at level ninety, you'll receive a Gold membership. Diamond membership is invitations only.
BAO Casino is Waiting For You!
BAO Casino Bitcoin casino is a neatly designed online casino that combines multiple forms of payments, offering both crypto and fiat users an equally thrilling experience. Other casinos usually focus on just one, whereas BAO is trying to cater to both types of gamblers.
You won't get bored with the site's mascot kitty and the variety of games they have to offer. The bonuses and tournaments are very generous and fun to participate in. The site also offers 24/7 customer support for those who need it.
The site is easy to use and very vibrant. There's also an app version of the casino available on all major devices, which you can download. So sign up on BAO Casino for a thrilling and functional game experience.
FAQ on Baos Casino Review