1xBet Review – Crypto Bookie & Casino in One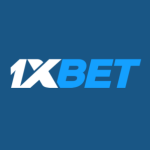 License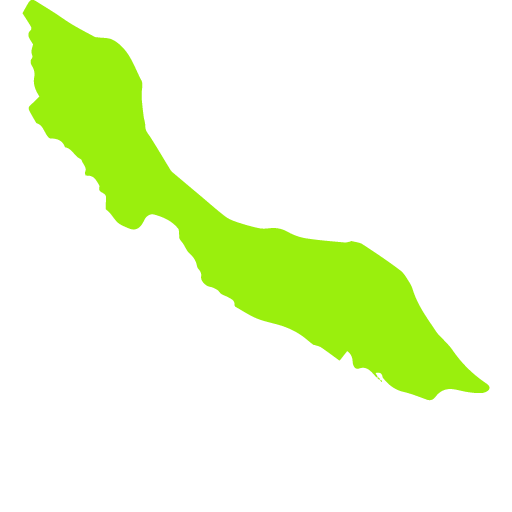 Tech Provider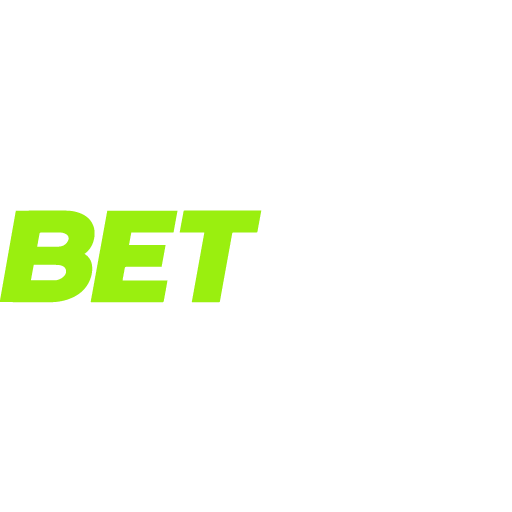 Established in 2007, 1xBet crypto bookmaker is one of the most renowned brands in the gambling industry. The bookie which has a Curacao eGaming license is a fully legit and reliable company, offering its customers casino and betting opportunities equally.
What really makes 1xBet an exceptional bookmaker for players is its ability to accept payments in cryptocurrencies. At the present moment, on the website, it is possible to deposit funds with 30 different cryptos from the most popular one which is Bitcoin, to less popular assets such as Cardano for example. Minimum deposits are limited to 1 EUR and its equivalent in other currencies, while the maximum one is not specified.
In addition to cryptos, it is also feasible to make payments with fiat money. Almost all popular platforms from Visa to Skrill are supported and the limit here is the same as with cryptocurrencies.
1xBet Bitcoin bookie cannot be called an anonymous bookmaker even though it is crypto-friendly, as it requests users to handle personal data such as full name, ID, and mobile number. At any moment the bookmaker is able to have access to your information and use it for legal purposes and what's the use of crypto if your data is visible and transactions can be traced?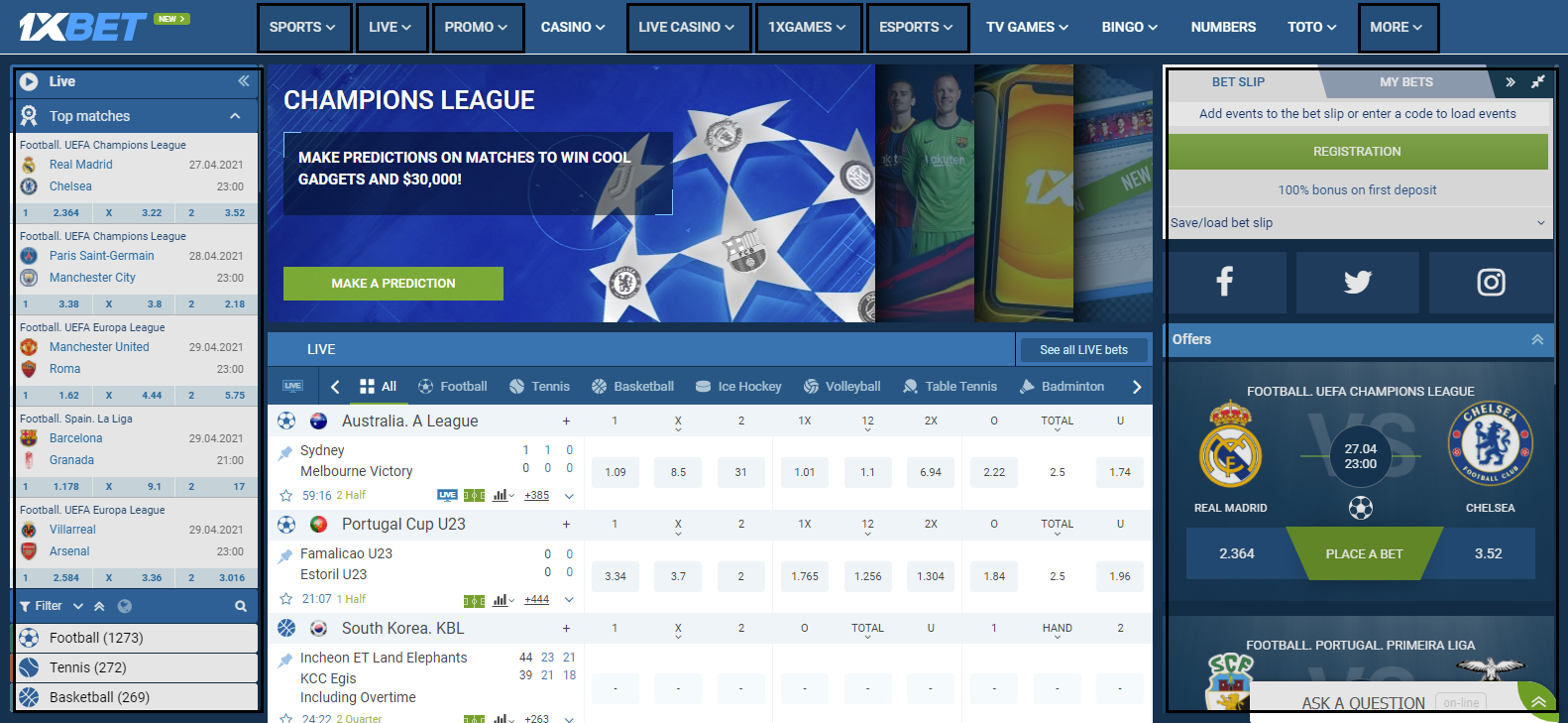 The minimum deposit with all payment methods is 1 USD or 1 EUR and equivalent in other currencies depending on your location and bank.
1xBet is rich in bonuses. It has regular promotions that are updated regularly. However, we can point out the first deposit bonus for new players. As soon as you make the first deposit on your account you are given a 100% boost. The money is subject to wagering 5 times the bonus amount.
As for sports betting, 30+ sports are available for betting on 1xBet Bitcoin bookmaker and even a rare option such as bets on politics are accepted. Football is certainly the most popular one with different leagues and almost every day there are matches to place bets on. eSports competitions have their own section.
1xBet has a custom solution named BetB2B and besides sports betting, customers can also try out casino games, such as slots, poker, blackjack, live casino. In 2020, the company was chosen as "eSports operator of the year".
Betting on 1xBet Takes 2 Clicks!
As soon as you enter the bookmaker's website you just need two clicks to start betting on your favorite matches. Here we have chosen a Champions League match between Real Madrid and Liverpool as an example to explore details of the game. From the first glance, we can notice that everything on 1xBet Bitcoin bookie is standard as you will see for the majority of bookmakers. Primary options such as 1, X, 2, total goals are available without opening the additional options. Odds are normal and taking into account the teams' recent shape everything is pretty logical.
After opening the additional section, we are met with over 1400 betting possibilities from handicap to other statistical indicators. You can bet on the correct score, when the first goal will take place, and which player will score. In short, it can be said that punters have a wide variety of options to make their predictions.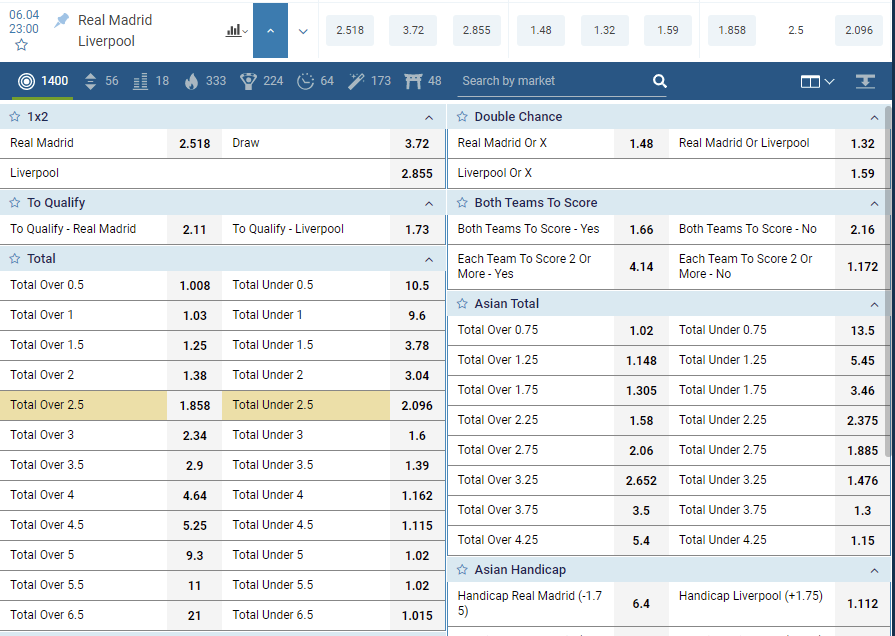 Is 1xBet Better Than Other Bookies?
In order for us to determine whether 1xBet is better than other crypto bookmakers, we should compare them. One of the most universal tools for making comparisons is choosing particular matches and find out more about odds. Let's have a look below at different options. Of course, 1xBet crypto betting site will be our target example.
1xBet vs CloudBet
The first match in soccer is between Chelsea and West Bromwich in the English Premier League. If punters think that Chelsea win, then they have a really good option at 1xBet as the odds of winning for Chelsea is 1.25 compared to Cloudbet's 1.18. With a small amount of money, it may not make a huge difference but with big money things are not the same. Also, 1xBet has way more possibilities for betting. On Cloudbet the choice is limited.
As for tennis, they are almost the same. In the match between Brandon Nakashima and Christopher Eubanks odds and totals are not different from each other. The same can be said about eSports betting. Both of these bookmakers pay huge attention to this discipline.
1xBet vs ThunderPick
ThunderPick is another popular bookmaker worth mentioning and comparing with 1xBet Bitcoin betting site. If we take a look at the same Chelsea vs West Bromwich match, even though it takes place on 3 April, it is not available on ThunderPick. In general, the choice of soccer matches here is very limited and only a handful of options are given to punters.
The same applies to tennis matches. ThunderPick is more oriented on eSports games. Like 1xBet it has a variety of options and has a slight advantage in that regard but for other sports, it is no match for 1xBet.
1xBet vs BetFlip
BetFlip in its turn is richer in the offered possibilities. If we compare the odds for Chelsea's game, it has 1.22 to 1xBet's 1.25. Additional options on BetFlip are limited as you can only see only 44 possibilities.
The game between Nakashima and Eubanks has almost the same odds with a very slight difference. If on 1xBet crypto bookie it is 1.26 on Nakashima's winning, on BetFlip the odds of winning is 1.25. Also, additional betting options are more on 1xBet.
On BetFlip, eSports betting is characterized by unique possibilities. You can place bets live and watch streams as the game progresses.
Live Betting on 1xBet Crypto Sportsbook Top Sports
Live betting with cryptos is something that gained a foothold in the past years. The possibility to observe matches and place different predictions is really appealing because major events can turn the flow of games. If there is a matching that goes on live, it is available for live betting on 1xBet crypto sportsbook. Top sports that 1xBet features on its live betting dashboard are:
Let's review each of these disciplines thoroughly and what they offer on 1xBet crypto sportsbook.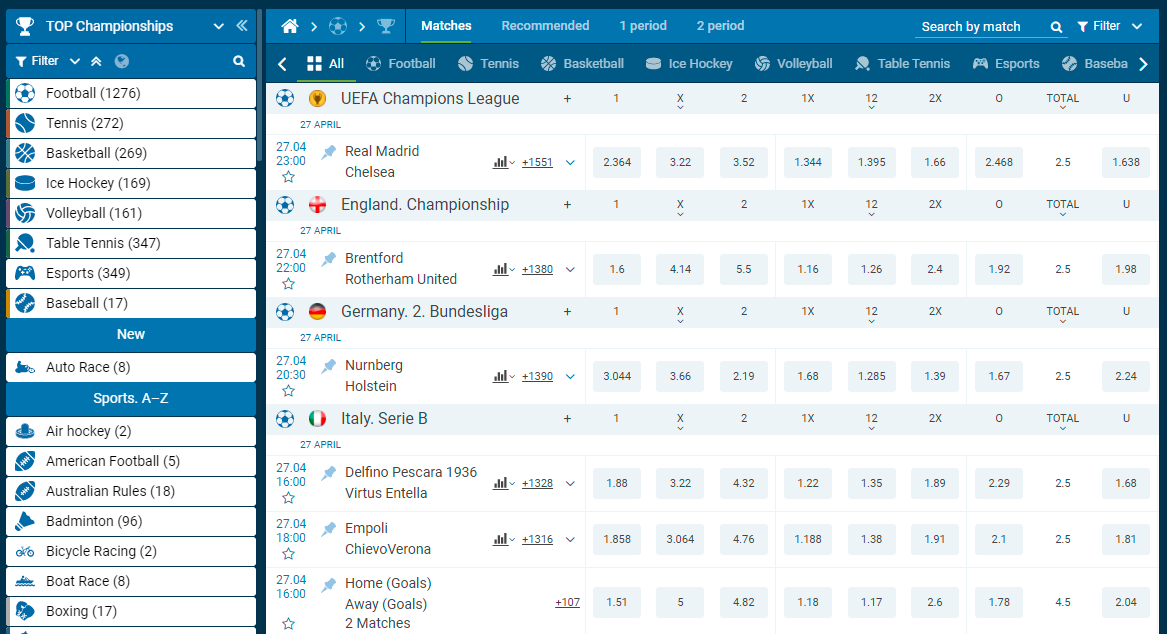 Soccer
Soccer is without a doubt the most popular sport in the world, and we cannot think of a country that does not have a national team. Placing bets on soccer is definitely the first choice for punters. Even though soccer has a live version, there's not much to get from watching the match play out until it's time for the second half. However, we should not forget that events, such as the injury of a particular player, or red card can turn everything upside down.
Basketball
Basketball is the second most popular sport to use for betting. On 1xBet various leagues are present for placing bets and it should be pointed out that there is much more room to maneuver with bets in basketball as there are quarters instead of halves. The game is divided into 4 quarters and everything can change in no time. It is a more dynamic sport for live betting on 1xBet Bitcoin sportsbook compared to soccer.
Tennis
Unlike basketball and soccer tennis is an individual sport. Here you cannot rely on your teammates and everything is decided by the form and effort of a particular player. Even if you place a bet on a favorite, things can change quickly, if he or she is injured and cannot continue the match. At the same time, weather conditions also play a role. Overall there is more room to maneuver your bets on Tennis.
2 Sports Also Worth Trying on 1xBet Live
Despite the fact that basketball, soccer, and tennis are hard to match in popularity there are also other options for punters to try out betting live on different disciplines. These 2 sports are: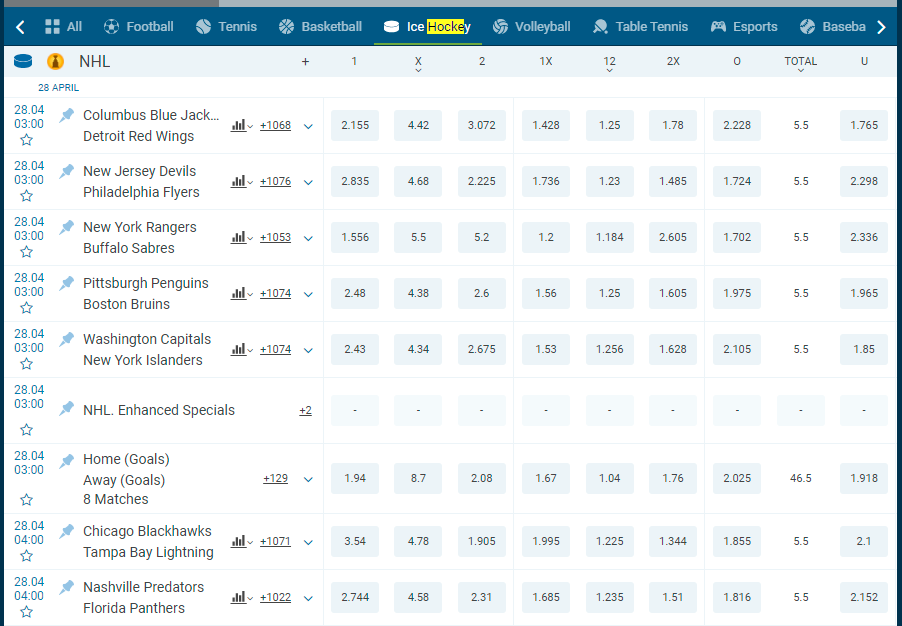 Ice Hockey
Ice hockey is not the most dominant sport for crypto live betting if we are not talking about countries where hockey enjoys huge popularity, such as Russia, Nordic countries, Canada. There may be only a few matches that are featuring live betting on 1xBet sportsbook, but they are still pretty good options. Hockey is considered to be a more predictable sport because sensations here happen rarely. However, in addition to betting on general outcomes, it is also possible to place bets on goalscorers, total goals. Hockey matches are rarely static as the action takes place all the time, making it attractive for live betting.
Volleyball
Despite the fact that volleyball is not in the top 3 popular sports, it has a lot of fans. The attention of the spectators of the game attracts by its dynamics and intensity of passion on the court. This interest is not overlooked and bookmakers offering bets on volleyball live) or in the "pre-match" mode.
Volleyball is a pretty uncommon sport to be featured on live betting options with sportsbooks. But on 1xBet crypto betting site, it's available. Like basketball, this sport is also characterized by quick turnarounds. As in basketball, volleyball is also known for incredible comebacks, which leaves space for punters to place bets at any moment.
Gifts & Bonuses on 1xBet
The sportsbook has pretty common bonuses like deposit bonuses and accumulators. So nothing too fancy here when it comes to sports betting. But this is only for bonuses that are permanent. When it comes to temporary bonuses that they usually switch up there are nearly 11 different options.
Below we will discuss 2 of the most important as well as unique bonuses on the website.
1st Deposit Bonus
As for 1xBet bonuses, in this respect, the offer of the bookmaker is no different. New customers will receive a 100% welcome bonus from 1xBet which can be received after the registration and topping up your account. The amount of the welcome bonus is equivalent to $100 or equivalent in other currencies.
If account credentials are verified there is no other requirement from the bookmaker's side to activate the bonus. Entering a promo code is not necessary. We should also note that as in the majority of bonuses, here the given funds should be wagered in order to make the bonus withdrawable.
Promo Code Store
Another exclusive bonus available on 1xBet bookmaker features promo codes. Only registered users have the possibility to use this bonus. By placing bets they collect bonus points which later can be exchanged for promo codes.
The terms of using this bonus are pretty simple. After choosing a 1xBet bonus code for any category you can indicate the number of bonus funds you want to spend and get the code. You can always see the bonuses available on your account and keep in mind that this opportunity is disabled for cryptocurrencies.
Bonus funds can only be given once per day and credited from the 30th day of the registration.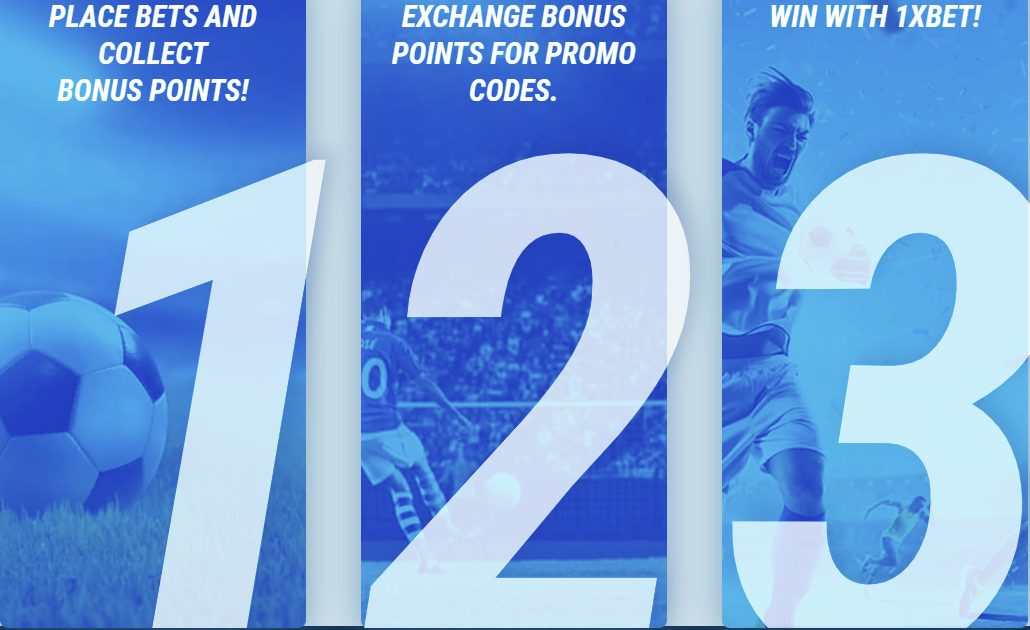 Join the 1xBet Ranks!
1xBet is quite a popular bookmaker and what's more, it is a fully legit one. The company has several important advantages, including:
Decent odds;
Broad line of sports;
A convenient mobile app;
A large selection of promotions and bonuses.
Since its establishment in 2007, the brand proved to be one of the most reliable and trustworthy bookmakers in the online gambling industry. At the same time, crypto-lovers have something to look for. Almost 30 options for deposits and withdrawals are available!
We definitely recommend registering on 1xBet crypto bookmaker. Sign up right away on 1xBet and get their incredible bonus!
FAQ on 1xBet Review