CryptoBetting is an online platform that consists of people who are experienced in the betting industry. Our dedicated team has a collective experience of more than 25 years. We share our knowledge with individuals who are both new and already knowledgeable about the crypto betting world.
Our team comes from relevant backgrounds, having worked with Sportsbooks in the US and UK on PR, Marketing, Sales, and Compliance.
We are passionate about guiding our readers through the world of crypto betting that sometimes can be quite complex. Our website aims to deliver content that is thoroughly researched and provides all the necessary information about crypto bookmaker reviews, as well as other expansive educational materials about bonuses, digital coins, sports, and legality in countries.
We hope that with our help, you will be able to discover your favorite betting destinations and find out how to spot red flags. We spend quite a lot of time researching new information about digital coins and betting regulations around the world. Our content is constantly updated and relevant to the industry's standards.
If you would like to get in touch with us about partnership opportunities, give us a heads-up for a mistake we made, kindly drop us an email here.
Authors
Here you can meet the people behind Crypto Betting and maybe even drop them a message if you'd like.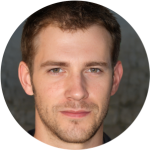 Harry Fordyce
Harry is a relentless sports fan and the site's legal expert as far as sportsbooks go. He has a tremendous amount of experience in sales. His background in sales comes very handy while working in the Crypto Betting team. Over the course of 7 years of working for different crypto bookies and casinos, he has gained vast knowledge of crypto wagering. Due to his abilities, Harry has an eye for detail and can identify legitimate bookies very easily. All of our featured sportsbooks go through a security check with him first before we start to write about them, he's also a terrific editor.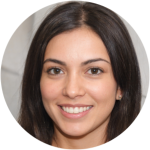 Laura Moffat
Laura is an active punter herself and enjoys betting on sports with her husband Jack. Both of them love sports. This is why Laura is the perfect addition to the Crypto Betting team as she writes different guides on betting strategies and sports reviews. Laura has knowledge of the most in-depth strategies that some seasoned punters may not have heard about. She even makes and has tests them from scratch alongside her husband. She has written many educational materials on the site based on her experience.
Michael Butler
Michael is our Sportsbook expert. He knows the ins and outs of the industry as he has been working in this field for nearly a decade. This is why he knows very nuanced details of sportsbooks. Michael has seen the effects that the rise of the cryptocurrency market had on sportsbooks firsthand. His experience gives him an undeniable advantage as he has objective views on many betting-related topics and is ahead of the rising trends.
Sam Cassidy
Samantha (Friends call her Sam) has a strong background in PR and marketing. She has worked for different firms and a few betting sites as well. She is the resident export of quality assurance in the Crypto Betting team. Her experience and knowledge about the ways a company tries to market its products and services are incredibly useful and gives her an upper hand. After graduating from college she has been working hard to make sure the companies she has worked for maintained consistency in regards to their promotional content.