Sports betting has been a popular activity for a long time now and while more and more online betting platforms are being created almost every day, their popularity increases even quicker. This industry is attractive as its main purpose is to have fun and enjoy the betting experience which can be quite entertaining. However, every country in the world has a different approach when it comes to regulating sports betting. The good news is that the rules and laws on sports betting are much more relaxed compared to casino gambling, so it's more likely that whatever country you are from, it is more or less legal to bet online.
While dealing with bookmakers, it is crucially important that they are legit in the country and can be trusted with your financial assets and personal information. If you wonder when a bookmaker can be called legit in any country, we will tell you some of the indicators that prove the positive legal status of a specific bookmaker.
The first and the most important part is that a bookmaker has an official license provided by that country's government. Usually, there are special authorities that can issue licenses after you meet the requirements set by them. Besides that, there should be a translated website for the corresponding country and a special section dedicated to the country's sports leagues. On the majority of online bookmaker websites, there are multiple languages available and a separate sports section includes local, as well as international sports leagues' names.
What Types of Regulations are There?
As we already mentioned, regulations are different in each country and it is up to specific governments what kind of approach they decide to have. Players from some countries are definitely luckier than the ones from other places in the world. Basically, there can be 3 types of regulations for sportsbooks. Betting on sportsbooks might be completely allowed, partially allowed, or banned. The last case is not very frequent, however, you will definitely be able to discover such countries, but that still does not stop the majority of players to place bets through different platforms. Let's take a look at each type of them.
Completely Allowed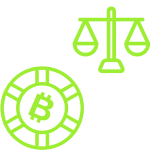 Completely allowed is when the country has no restrictions on sportsbooks to operate within its borders whether this is online or offline, meaning that players will not get in trouble when they decide to bet on sports. However, there may be some requirements that sports bookmakers might have to meet such as:
AML (Anti-money Laundering) and KYC (Know your customer) regulations Both of these rules indicate that the bookmaker requests information from its customers and gathers it to give to the government whenever requested. Basically, KYC is a part of AML and lets firms verify all of their customers' identities. The purpose of these rules is to detect any suspicious activities that might somehow be connected to market manipulation or securities fraud.
Another requirement is to be approved for a license. Obtaining a license usually requires a fee and meeting the requirements set by a specific facility such as the one we mentioned above, along with other rules that might differ for each case. Having a license already means that a specific bookmaker can be trustworthy and provide you with a fair gaming experience. Here is the list of countries where sports betting is completely allowed without any issues and risks involved:
Partially Allowed
There are some regulations that tend to look like each other, but it mostly comes down to how the country wants to regulate itself, so the laws are very custom in countries that partially allow sports betting. Usually, partial regulation is not very strict and can look something like the following: There are only offshore bookmakers allowed, meaning that players can still visit bitcoin bookies in the world that accept them as their players. Some countries usually have a specific list of sports that people can bet on, and the list mostly includes horse racing, national lotteries, football, and such types. There can also be regulations on bets and some places only allow specific types of bets for players for instance, Canada only allows parlay betting, which is a single sports wager that involves two or more bets.
Here is the list of countries where sports betting is partially allowed:
Banned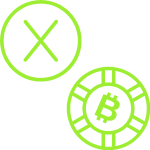 Banned is when a specific country simply does not want to allow betting within its jurisdiction. This decision can be affected by things like religion for instance, Muslims tend to believe that it is against their faith to gamble and win or lose money that way. However, there can also be other reasons as well. Despite the fact that betting is banned in some countries, it does not mean that people living in such places do not gamble at all. There still are some ways to start your betting journey, such as international Bitcoin sportsbooks which are something like a loophole within the country's regulations, meaning that technically they can still operate in the region, thanks to the anonymous nature of cryptocurrencies. Players can find  BTC sportsbooks by country easily on the internet, however, it is important that the platform you choose is fully regulated and licensed, so you do not have to worry about your money and personal information.
Below is the list of countries where sports betting is banned:
Overall Regulation Trends By Continent
Above, we discussed how regulations may differ from country to country. However, if you are someone who thinks "I want to find Bitcoin sportsbooks near me" it might be a good idea for you to know overall regulation trends by continent. That's why we decided to provide you with additional information.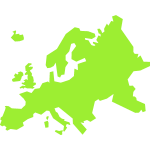 Europe this continent is heavily regulated but sports betting is mostly allowed. The majority of EU countries allow if not all, at least some of the games that are offered by different platforms on the internet. Some countries allow all kinds of games, while in some places only certain types of games are allowed such as sports betting, poker, or other popular casino games. Lately, a lot of EU countries have decided to obtain licensing systems that allow more than one operator to offer gambling services on the market.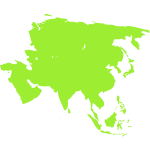 Asia Sports betting sector is quite complex there, as usually, betting is either completely banned or monopolized. Players from there might have to look for safe and reliable sportsbooks from other parts of the world that will accept them as their customers. It is also important to note that several countries in Asia have gambling completely outlawed and it might be a good idea to stay away from gambling in such places in order to avoid negative consequences. It is always a good idea to do a little research about a specific country you are visiting, as the rules might not even be the same for the entire country.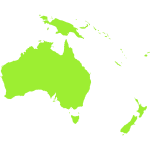 Oceania The laws in Oceania are very strict and the continent generally is heavily regulated. For instance, in Australia there are only lottery-style games and traditional sports betting available to customers, however, there are no rules that prohibit players from using offshore sites, as they are outside the jurisdiction of the country. In New Zealand, the use of international websites is banned, but players still find ways to bet through online bitcoin bookmakers.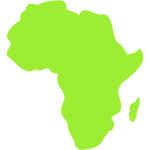 Africa The African countries divide into 3 different groups when it comes to online gambling Banned, legal, and unregulated. Generally, casinos and sports betting companies can legally operate in the region, and players there will not get in trouble nor face negative legal consequences. The epicenter of sports betting in Africa is considered to be Kenya and South Africa, but many other countries are slowly starting to adopt a lax environment for the gambling industry in the region.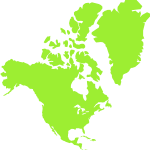 North America Considering the fact that the United States is in North America and is a very big country, gambling laws might be a little confusing here and most states have their own attitude towards gambling. North America, similar to other continents we mentioned, is heavily regulated in terms of the online gambling industry but the good news is that sports betting is allowed and players can have the pleasure of betting on the most popular types of sports such as football, baseball, basketball, and many more.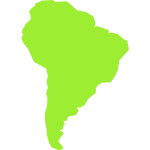 South America South America is also heavily regulated but the general approach is liberal. There might be restrictions on some types of sports, for instance, players are prohibited from playing casino games in Brazil. Sports betting lovers can still have fun using international offshore websites that will happily accept them as their customers.
FAQ on Country-specific Crypto Bookies