The Best Tips for Winning Football Bets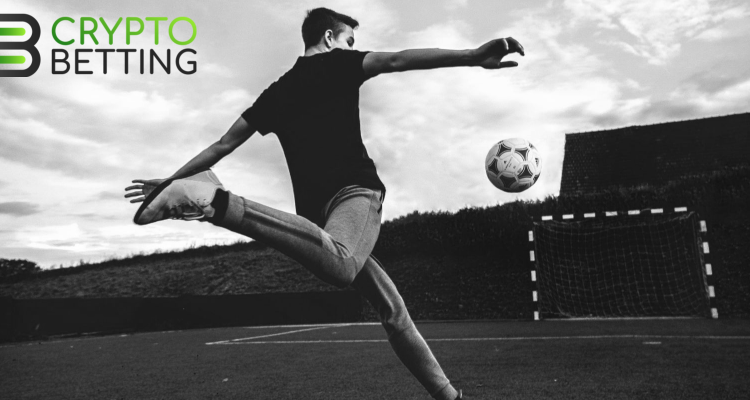 Do we need luck or skill to win on football betting? The answer is pretty simple. We need both. Everyone who has played football betting at least once will agree with us that not only luck as well as only skills are enough in football betting because is considered one of the hardest types of sports for placing bets. If you want to win, the knowledge of football players has a vital role in the process. Good knowledge of which team is the better, which is the best player in the team, the strengths of the coach and other important information are necessary to increase the effective prediction.
If you are new and want to try bets on football for the first time, do not be scared. Although knowledge and luck are needed to win, some tricky strategies can also minimize the time of decision-making and increase the chance of winning. Down below, we will share a few magic tricks on how to make football betting more effective, profitable, and most importantly, more enjoyable. So, make sure to keep reading and learn how to win money betting on football!
Find And Follow A Trustworthy Tipser
The first and most important step to effective football betting is to find a safe and real platform for betting. Because of increased demand and big competition in the industry, many fake betting tipsters are offering you their services. The only thing they do is publish fake predictions on social media platforms with scammed information. They easily lie to inexperienced users. If you find a trustworthy tipster, it will increase the winning chances importantly. If you have one, do not be sure that you will have a guaranteed winning but at least, you have a higher chance than others.
Many free and paid tipster services will share with you their knowledge about past users' experiences and the team chances based on the previous games.
Use Matched Betting
This is a quite strong strategy for winning football bets. Matched betting is the way to use free bets for your profit. This is a great option because many people, even experienced bettors do not know about it. So you have more chances to take advantage of it.
Matched betting allows you to use free bets, and bonus promotions for effective betting. All you need to do is to find a good bookmaker with the free bet. The next step is to place qualifying and opposite bets. After that, you can place different lay bets and finally, you have a guaranteed result which means guaranteed profit. To minimize the risk, it is needed to place two opposite bets at the same time on the same bookmaker platform, and another one on the betting exchange. Free bets mean zero losses. So, we advise making matched bets your key tactic along with other tips to win football bets.
Try Different Bookmakers
This is the main rule in every kind of sports betting. Never stop on the single platform. Today, dozens of different trusted bookmakers offer you changeable great bonuses and make betting easier. The offers are always changing and your mission is to use every chance to maximize the winning and minimize the risk.
Before you place the total bet, take the different odds for each wager and make the comparative analyses. This will help you to find the difference between your probable winnings and choose the best option. Also, never stop on the same bookmaker for long period. You should change bookmakers in order to take advantage of their promotions and bonuses.
Learn The Football
Before you decide that we are asking you to learn the sports' history or playing rules, stop and take a breath! Let yourself think about how to win at football betting without knowing the football. It is not all about football. This golden rule is working in every sports type. Before you decide to take the risk and bet for high winnings, you should learn the football inside out.
What does this step include? Everything, including small details, plays a huge role in the team winning. You should know the strengths and weaknesses of the teams. You should know each player's strongest side and when it's going to be revealed. For example, you should know that the main strength of Lionel Messi is breaking through the opponents' space while Neymar JR is the best in defense. Learning more about the teams' possibilities is an enjoyable process too. You can check previous match results, footballer reviews, and many other important details which will make your decision more effective.
Learn More About The Betting Markets
Learning Football, as well as betting markets will help you to make better betting decisions. This is a big and complicated process but it is worth your time. If you do not know tendencies, betting average amounts, and other necessary details to know, you will not be able to select a good bookmaker for betting and place your deposit on the right team or player. There are several market types with different offers. You should know every offer to not miss the most exclusive opportunity.
Let's start with the standard market for bets on football. This market includes match result bets which mean using bet strategies called Win/Draw/Win, the same as a double chance. This offer is available everywhere but there are markets where you can place in a more interesting, attractive, and profitable way. One of them is BTTS which is considered a hard bet with long odds. It requires guessing the outcome for both teams. Another one is Over and Under Goals where you should guess the number of goals during the match.
Do Not Take The Big Wins
Taking small wins is the most secure strategy to use, especially if you are new to sports betting. Nobody loves high risks and losses. You may think that small winnings are not as exciting as big ones but on the other hand, you will agree with us with the opinion that small losses are better to have than the high ones. You should always concentrate on profit no matter what amount it is. If you follow the described tips with the consideration of this one, trust us, your betting experience will be profitable!
Do Not Get Confused! You Should Enjoy Football Betting
Do not think a lot and stress yourself with the fears that you will lose. If you are starting now and are confused with different information,  these easiest tips to win football bets will definitely help you.
Listen to yourself and make the decisions according to the facts, not to your intuition. Concentrate on the small winnings and do not start betting for the huge payouts. After that, learn about the market, previous matches, current football teams, and players as much as it is possible. This will help you to compare the tendencies and others' predictions with yours and increase the chance of effective decisions. After that, use the matches bets strategy which is the best tactic you can use.
Do not forget to record your betting history in detail as this can help you later in the future. And finally, do not miss any winning opportunity and you will make your football betting experience enjoyable and unforgettable.
By Harry Fordyce
More content by Harry Fordyce