3 Cryptos On Track To Dominate The Gaming Market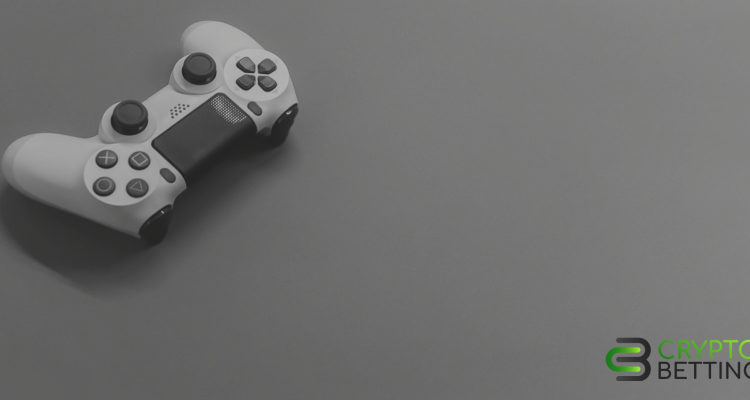 The cryptocurrency market has slowly but surely grown into a broken record, with new tokens coming out every single day with almost nothing backing them for success. Some come out by directly mimicking the community's desires and calling themselves Moon coins, or Lambo coins, just to drive traffic from an already excited group of people.
But it can't be denied that the only coins that stick around for good are the ones that drive the biggest value. And in 2021, it seems like that value is gaming, in fact, it always has been.
In this list, we are going to talk about the 3 upcoming or existing cryptocurrencies that have what it takes to take both the crypto and gaming communities by storm, uniting them into one single unit, and driving value through communities settled on just one key desire, "fun".
The projects we are about to discuss are the following:
Apes & Pepes by Stadium Finance
BUFF Token
MANA by Decentraland
Apes & Pepes by Stadium Finance A Live Battle of Tokens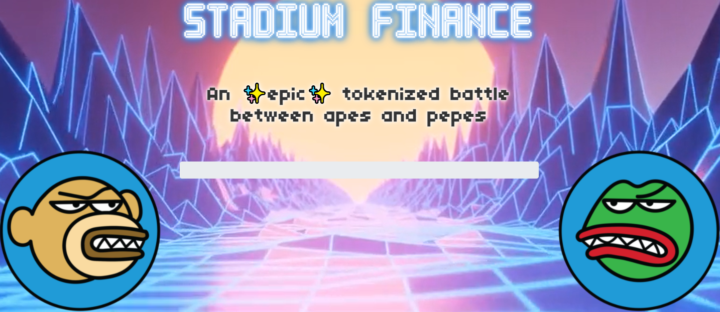 Although directly targeting popular memes, the Apes & Pepes project by Stadium Finance is still one-of-a-kind. That means nobody has done it before. It is a constantly waging battle between the SAPE and SPEP tokens (underlying BNB), which are stacked against each other every 8 hours.
Although not directly related to a game, the project does indeed bring the "fun" value to the table. Furthermore, it's something we've never seen in the crypto sphere before. One project, one community, two tokens, a battle for supremacy.
The fun in this blockchain game is derived from the competitive nature of the crypto market, further emphasized with SAPE and SPEP. Here's how it all works to better highlight the potential of this project.
None of the available tokens are pre-mined or distributed at the start of the project
All participating users have to choose if they're team Ape or team Pepe
During each "battle", 5% of all transactions are stored in the "treasury" of the teams
Once the battle ends (every 8 hours), the overall growth of tokens in each treasury compared to its last volume is calculated
The losing team will have its treasury drained, and used for buying the winners' token
The winning team's treasury is burned to further limit supply and drive growth
A new battle starts
This approach brings in massive community built on a sense of purpose, rather than the typical ASAP growth, typical of other similar tokens.
To keep things fair and avoid any manipulation from a disbalance in teams, Stadium Finance allows a momentary switch of teams if things go south too much and too fast.
The additional efforts of the team behind SAPE and SPEP also bring a sense of calm to users as well. The amount of effort put into building the lore, branding and overall structure of the project makes it a much easier thing to associate with as well as promote to other interested individuals.
Pairing all of this with the fact that the product has JUST launched, creates a pretty clear picture of what it's capable of.
BUFF Token Earn While You Play

The BUFF Token is a relatively new project, focusing completely on gamers in their own tastes, rather than inviting them to a completely new platform.
You've probably already seen their ads on YouTube promising earnings every time you boot up a game to play. They're particularly active with games from Riot Entertainment.
The main idea of the project is to basically give a good answer to parents who used to tell us that we'll never go far by just sitting down and playing games. Sure, eSports may have already given us a good rebuttal for that comment, but BUFF aims to take it even further. You don't need to be good, or "the best", you just need to be you, sitting comfortably and enjoying your game, while BUFF runs in the background.
The main idea with BUFF, however, is that it's not necessarily a "get rich" thing. It's not directly tied to the market and its volatility to grow in price. It's more of an existing coin, depending on the number of people using it, that can later be used for non-monetary purchases. For example, according to the website, you can only buy, in-game items with BUFF as well as several pieces of hardware.
The savviest gamers may have already realized that this opens a different opportunity than just direct crypto trading. By "farming" BUFF tokens and buying hardware, it's possible to have a more re-sale kind of approach to this project. The whole process won't even be boring, since you'll be playing games all the time.
MANA Decentraland's Token

Up until now, Decentraland was a fading project for many. A virtual reality game created for circulating the MANA token, was a great hit in the beginning, as VR was slowly grabbing a foothold in the gaming community.
But the bigger they are, the harder they fall. But in VR's case, it kind of laid down after VR chat hype faded.
But now, thanks to Facebook's full-blown support to the Metaverse, even changing its name to "META" has brought back life to this gaming industry. Not only did it jumpstart the interest in VR, it also flung MANA to the top charts of gaming coins within just a few days.
With this newly found hype and one of the world's largest companies directly targeting the main platform Decentraland is built on, it's very likely for the hype to stick, making MANA one of the most potential-heavy cryptos for the future.
It's unlikely for the "META" hype to die down soon, considering the company still needs to take a foothold with aggressive branding. It's expected for MANA to catch up with the hype, and maybe even leech off of this newfound interest in the Metaverse.
While people continue to participate in Decentraland, as well as spread across the rest of the Metaverse, MANA is likely to follow them everywhere, potentially making a name for one of the main tokens in this field.
Final Thoughts
Crypto gaming tokens are something truly unique. They usually have so much charm in them, especially after Crypto Kitties gave them the style they desired (as they were one of the first big crypto gaming projects).
But now, it's all up to the imagination of the project teams to drive their ideas wherever they want and target different communities in both the crypto and gaming worlds.
From the projects listed above, there are some main takeaways as well, as to which project fits what person. For example:
Apes & Pepes Crypto enthusiasts and even newcomers who want to be part of a large community and have fun
BUFF Token Hardcore gamers, spending the majority of their day gaming
Decentraland Slightly older gamers looking for that innovation in "fun" as they know it
Coming up with a verdict would be too subjective, so I'll leave the decision up to you. One thing I'll specify is that Apes & Pepes is a completely fresh project, while BUFF Token and Decentraland have been going on for some time and have already seen their ups and downs. Whether or not that is useful information for you, is up to you to decide.
By Harry Fordyce
More content by Harry Fordyce