The Introduction Of iGaming Regulation In Brazil Is About To Happen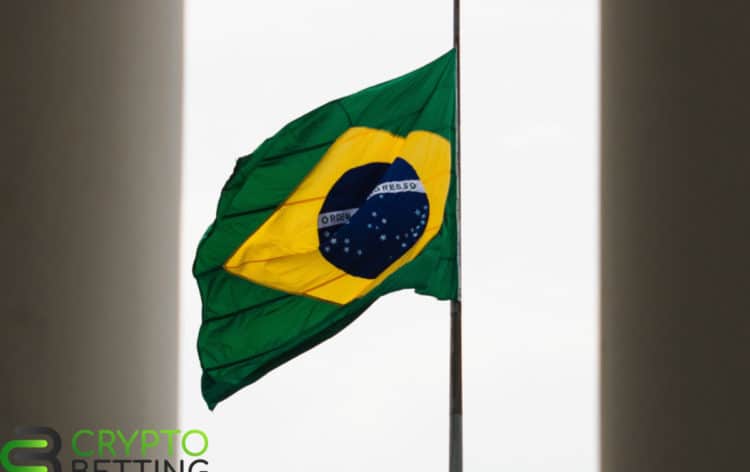 Brazil, renowned for its vibrant culture and passionate sports enthusiasts, is witnessing a significant transformation in its iGaming sector. As one of the largest untapped markets in the world, the Brazilian government has recognized the potential of this burgeoning industry and has been diligently working towards creating a regulatory framework to govern online gambling activities. This article delves into the current state of iGaming regulations in Brazil and highlights the anticipated developments set to unfold in 2023.
iGaming Industry in Brazil Popularity and Prospects
The iGaming industry in Brazil is experiencing a remarkable surge in development, driven by increasing demand and a supportive regulatory environment. The demand for online gambling platforms has witnessed exponential growth in recent years, fueled by a tech-savvy population and the widespread use of smartphones. The demand especially increased for online casino platforms. If you are interested in what the Brazilian iGaming market offers to gamblers, here are some best online casinos to enjoy.
The Brazilian iGaming market has been estimated to be worth billions of dollars, and it continues to expand at a rapid pace. The ease of access to online gambling platforms, coupled with the passion for sports betting and casino games, has contributed to the industry's rapid development.
Several prominent iGaming companies have established their presence in Brazil, aiming to capitalize on the growing demand. One such example is Betfair, an international operator that has gained a significant market share in Brazil. Through strategic partnerships with local sports teams and engaging marketing campaigns, Betfair has successfully positioned itself as a leading player in the Brazilian iGaming industry.
The prospects for the iGaming industry in Brazil are highly promising. The ongoing efforts to establish a comprehensive regulatory framework demonstrate the government's commitment to creating a secure and transparent gambling environment.
How is the iGaming Industry Regulated in Brazil?
The iGaming industry in Brazil is regulated through a combination of federal and state laws, with the main regulatory body being the Ministry of Economy's Secretariat for Evaluation, Planning, Energy, and Lottery (SECAP). The primary law governing gambling activities in Brazil is Law No. 13,756/2018, commonly known as the Brazilian Gambling Act. This law legalized sports betting, online poker, and other games of chance, but left the regulation of these activities to the SECAP.
While the Brazilian Gambling Act marked a significant step forward in regulating the iGaming sector, many industry experts argue that the current laws are not comprehensive enough. There are concerns that the existing regulations lack clarity and fail to address important aspects such as licensing procedures, tax structures, and player protection measures.
Additionally, the slow pace of implementation and the absence of detailed regulations have contributed to a level of uncertainty in the market. The regulatory framework has yet to be fully developed, leading to delays in issuing licenses and establishing clear guidelines for operators. This has resulted in a somewhat fragmented and informal market, with some operators operating in a gray area.
To address these issues and provide a more robust and effective regulatory framework, it is crucial for Brazil to enact high-quality laws that provide clarity, address all relevant aspects of iGaming, and ensure consumer protection.
What is New?
In 2023, Brazil entered a new era of uncertainty regarding the regulation of gaming. With a new federal government in formation, the future of gaming regulation remains uncertain. While some aspects have been clarified, others are still developing, leaving many questions unanswered. One specific area of concern is the regulation of fixed odds sports betting, known as "Apostas de Quota Fixa" (AQFs), which has yet to be regulated at the federal level despite the legal deadline expiring in December 2022. However, it is worth noting that AQFs currently operate in a legal gray area, as they are not considered illegal but remain unregulated at the federal level.
The lack of regulatory action has had minimal impact on foreign operators providing services to Brazilian users, as criminal prosecution is not possible due to the practice being considered a misdemeanor rather than a crime. Additionally, the jurisdictional challenge of prosecuting websites based overseas further complicates the legal landscape. However, recent changes to lottery codes by the Brazilian Federal Revenue indicate a willingness to create a regulatory framework for future operation, particularly in terms of taxation.
While the federal regulation of AQFs remains stagnant, some states have taken the initiative to implement their own regulations. The Supreme Court's decision in 2020 allowed states and potentially municipalities to operate lottery modalities authorized by the federal government. As a result, states such as Minas Gerais and Paraíba have made significant strides in regulating AQFs at the state level, leading the way in material and formal aspects.
The lack of a unified and precise regulatory framework for AQFs increases the likelihood of judicial intervention, as past tenders seeking operators have been suspended by court orders or audit court decisions. This fragmented approach to regulation paves the way for regional operations of lotteries and AQFs until a comprehensive framework can be established.
The future of AQF regulation at the federal level remains uncertain, as the new government may choose to maintain or modify previous versions of regulatory decrees. However, there is a growing consensus among key political actors that regulation could provide a potential source of revenue to support social programs and proposed wage increases.
By Michael Butler
More content by Michael Butler